Be with us and stay on top of our offers and news!
Join us now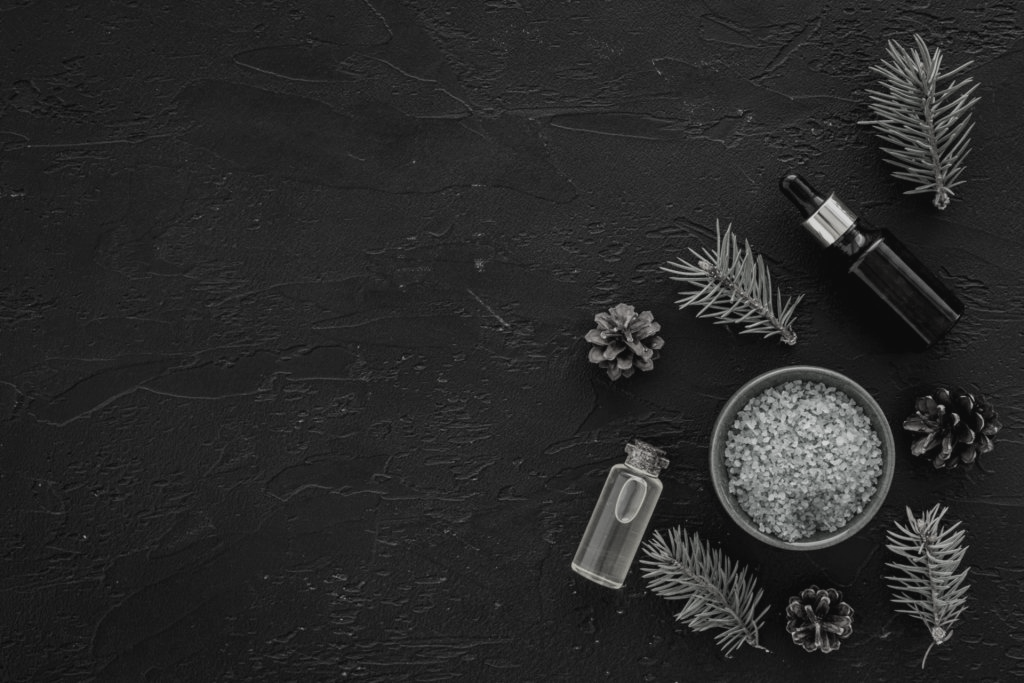 Our Philosophy
Naturotrade brings Hong Kong the best know-how from western natural medicine, which includes a wide variety of treatments that primarily seek the activation of our self-healing and regulating processes.

Switzerland is renowned for preserving its traditional legacy while being at the forefront of technology. That's why we deliver the most popular and efficient natural health care services that exist in the country. Below are the services and products we provide:

• A range of Swiss-made products we exclusively offer. Our diet supplements have been carefully selected based on their premium quality and origin of ingredients.
• Natural therapies such as body detox, rebalance of the autonomic nervous systems based on their premium quality and origin of ingredients.
• Consultations in micro-nutrition and neuronutrition.

We intend to convey the importance of a simple, balanced and healthy lifestyle to assist you in all stages of life, to help your body naturally re-balance and strengthen itself as well as bring you optimal life comfort in Hong Kong and beyond.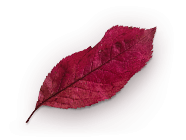 Vita Pro-Flex Drink

At the beginning, there was not much change and the taste of the beverage powder was a bit difficult for me. You can't tell that there is a lemon taste (Citrus) but you can mix it with your favorite beverage.

However, I can see visible results especially on my face with smoother skin. It has also positive results on my arms and legs as well as on my general health condition. I just take 1 sachet in the morning.

After a short time, my joint pain decreased significantly (I have to deal with more than 20 years of joint pain, particularly in the knees and back). I found a very special Swiss dietary supplement right here in Hong Kong, which in my mind is already a success. Now I drink Vita Pro-Flex Drink daily in the morning.

I will still have to take Vita Pro-Flex Drink for another month and then I will make a break. I highly recommend this beverage.

Andreas B. from Switzerland.

Related Product:

Amazing effect after ingestion of Vita Pro-Flex Drink

Background: On 13th of November was a portion of the meniscus removed from patient J.B. Simultaneously a disturbing mucosal fold also was partially removed. The cartilage in the knee joint was already quite degraded and has to be corrected. As a result possible later osteoarthritis cannot be excluded.

Post-surgery: After surgery crutches were necessary (6 weeks), and the knee was externally treated with anti-inflammatory ointments. With analgesics was a greater incurring of pain prevented. To accelerate the healing process and to limit the inflammation I took Vita Pro-Flex Drink from Vita Health Care AG in Boesingen on my own initiative. Clarification with my doctor, Dr. med Von F. (St. Maria) and with the chief surgeon Dr. G. (Samedan) resulted in me planning on taking the daily supplement for several months.

A product with consequences: The intake of Vita Pro-Flex Drink (1 bag per day) was for me without any problems, and the taste of the product was excellent. I felt really nothing, while the knee functions seemed to improve more and more. After 2 months the pain occurred periodically and yet I was still limping. This went into the third month as such. On 14th of January I started to work after the inability to work and vacation.

The knee was still not enabling me to walk free of pain. I was limping slightly. A week after starting work a coworker noticed that I was virtually no longer limping. Indeed, I did realize that I was able to walk normally again. A part of this success was due to the effect of Pro Vita Flex. In addition, I treated the knee with an ointment on a daily basis. I continued to take the Vita Pro-Flex drink to prevent a relapse.

Consequently, I realized one day that I was able to move my right arm normally again without pain even movement backwards which was not possible before. An ultrasonic checkup confirmed that I had three highly strained ligaments of the shoulder joints. This caused so much pain that often when reaching for the safety belt in the car with the right arm I had to squeal. I am amazed to be pain free and all of this over now.

At the same time, I was able to turn my head normally again without pain or scratching sounds in the area of the cervical vertebrae C6-C7 where a herniated disc since age 50 was unpleasantly noticeable. Often, I had a headache for an entire day in intervals of every 2-3. My joy over these two great results has prompted me to recommend Vita Pro-Flex Drink. Long-term use is important, and the success will be there. Many customers of our drugstore in Hong Kong repeatedly confirm these good effects.

J.B. from M.





After a lengthy inflammation of my Plantar tendon I began the daily intake of the  

Vita Pro-Flex Drink

 . Inflammation started to get better over a long period of time and after months and the supplement of shock wave therapy, I was finally pain free. Farther more the pain from osteoarthritis in the AC joint was diminishing through the  

Vita Pro-Flex Drink

 .




Thank you and Sincerely yours,

T. L.

Dear Mr. Nussbaum,

with the following report, I want tell you about my short experience with your products Vita Pro-Flex Drink and Vita Mobility Complex.

About four years ago I was in pain on my left knee and had blockages due to lifelong physical activity, especially in summer and winter mountaineering. After an MRI and Doctor's visit, I was informed that these complaints can only be solved through an axis correction at the lower leg with a Tomofix-plate.

Two days before the scheduled surgery, I had the good fortune to get a second opinion from Dr. BS at the "Rennbahnklinik (Race Track Clinic)". His diagnosis and word was against surgery. The acute inflammatory phase was treated with Tillur for five days. In parallel, I was prescribed to take Vita Pro-Flex Drink daily. The Tillur treatment I have terminated after 5 days. The daily intake of Vita Pro-Flex Drink I have continued to this day. I'm pain free since then and can live out all my sporting activities.

Conclusion:

Thanks to your products I did not have to undergo major Surgery. I was able continue with my sports activities. So a few days ago I returned from a successful six-week Shisha Pangma expedition (elevation 8028 m or 26338ft). I was fortunate to summit this 8028m high mountain on May 11th, 2011 at 13:00h. During this expedition I took my daily Vita Pro-Flex Drink or if no clean water was available the Vita Mobility Complex capsules.

Thank you for your products, all the best and best regards

Sincerely

Dr. M. B.

Miraculous!

There are cheaper brands out there that claim to offer similar results.... but there's a reason that they are cheaper - trust me, I have tried a lot of them!! Vita Collagen Complex actually works. I started using Vita Collagen Complex as I have been suffering from bad acne and skin completion from using all sort of skin care products. I was advice that a 30 day course will be able to help get rid of the spots and enhance the skin completion, when I tried it at first it was an easy drink as it has a citrus flavour which make it very easy to drink. After the 30 days course it has done wonders to my acne and I am not getting new spot as regularly as I used to. After the tremendous effect I decided that I wanted to further carry on with another further 30 days course but this time I combine the Vita Collagen Complex with the Vita OmeXanthin. These 2 products work miraculously; the Vita OmeXanthin further help with the spot hence reduced the swollen. It has also much to my surprise really boost my energy help me stay up for long working hours. I felt that I had shed my old skin and regained the skin from my early twenties.

Rachel Y. from London

It's amazing how much qualities a capsule can have!

About 4 weeks ago I started taking this capsule, with the advice of a health professional. It took some time before I figured out what is the right dosage for me. My general health is good. This is the reason why I keep on taking this capsule in the morning. As per my consultation with my health professional, I took it on a 1 , 2 or 3 day interval for optimal results. It is OmeXanthin with Krill and fish oil with omega-3 fatty acid that speaks for itself.

Andreas B. from Switzerland

Life Changing!

As I am managing a team and I am in charge of leading top to bottom projects, I am often exposed to PC and cell phone screens. I have seen within the last few years strong eye discomfort, tiredness and troubles with concentration. I tried eye drops and the intake of vitamin C without real success. Until one day, I met my friend who is working at a drugstore. He recommended me to combine Vita OmeXanthin and Vita Lutein Complex for reducing my symptoms. He told me that these products are one of most effective Swiss healthcare products for not only strengthening my overall health but also boosting my memory and concentration level and relieving my eyes effectively without eye drops.

After a couple of weeks of treatment, I could really see the effects of Vita Lutein Complex and Vita OmeXanthin. Even being in front of the PC most of the day, my eyes are no longer dry and blurry. I do not have any eye focus issue and have clearer vision especially when I open my eyes in the morning and at the end of the day. Besides, I have more energy and I can concentrate better at my work for longer periods! I definitely recommend these products since it has really helped me in coping with digital screens for long hours! Definitely life changing!!





Jean-Baptiste H. from Switzerland.

My skin is freakishly sensitive to a lot of products but not 1 single problem with this product - Vita Collagen Complex. I have only good things to report, improved tone and texture and more balanced appearance of skin color. My skin drinks it up and actually appears more radiant than I have seen it in years.

I have been using BSand Face Cream for about two years now and love it. I go back and forth between having broken out and dry skin, and this product is great no matter what mood my skin is in. It leaves my skin feeling dewy and moisturized. It has a pleasant, subtle scent as well. Together, I really feel that these products make my skin better and have fixed a lot of my issues. I do not see as many wrinkles around my eyes and my skin just looks more refreshed and healthy.

I love this BSand Peeling.  I just have to remember to rinse out the product on my face really well before applying on it.